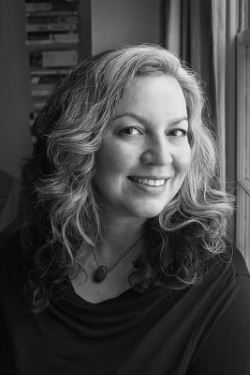 Me
I was a reader before I was a writer, devouring everything I could get my hands on, including the backs of cereal boxes and the instructions booklet for building the Barbie dream house. Later, my obsession with reading evolved into an absolute need to write. After college, I wrote for national trade magazines, taught writing to college freshmen, and eventually found the guts to try fiction.

I'll Be Seeing You, my novel cowritten with Suzanne Hayes, debuted from Harlequin Mira in June 2013. Our second book, Empire Girls, releases on May 27, 2014.

My solo work includes The Witch Collector, Parts I & II, paranormal thrillers for HarperTeen. I love all things witchy--Stevie Nicks is my gal!

When I'm not writing, I'm knitting, baking, and doing all kinds of things my high school self would have found hilarious.







---