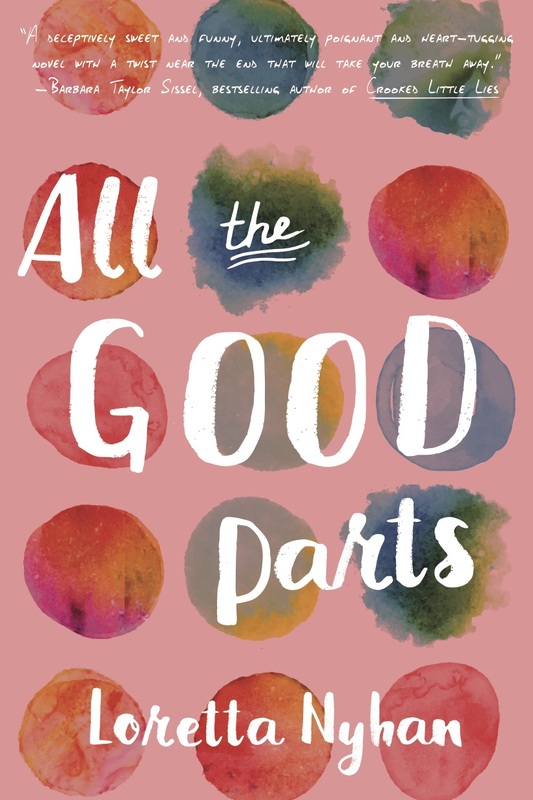 Coming September 20, 2016:
ALL THE GOOD PARTS
​
At thirty-nine, Leona Accorsi is broke, single, back in school, and living in her sister Carly's basement. She's perfectly content being quirky Auntie Lee to Carly's four children. That is, until Leona's doctor tells her that if she wants to have a child, she'd better do it now.
Leona does want a baby. She always has, but the circumstances have never been right. Now she has a huge decision to make: face motherhood on her own or risk missing out on its rewards.
Unfortunately, she's let her romantic life go stagnant. She barely even knows any single men. She has just a few prospects: a Vietnam vet and partial amputee, his intimidating son, the sweet but troubled man who tutors her niece, and a fellow nursing student she's never actually met.
As Leona discovers more about each one, she realizes any of them could be the right man for the job. The more important question is, has she become the right woman?
​Pre-Order at
AMAZON
today!
---
Books written with Suzanne Hayes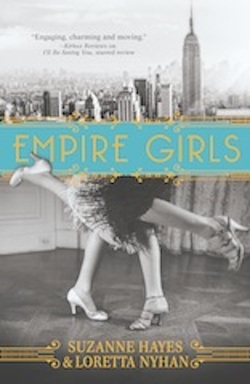 EMPIRE GIRLS

The critically acclaimed authors of I'll Be Seeing You return with a riveting tale of two sisters, set in the intoxicating world of New York City during the Roaring Twenties.

Ivy and Rose Adams may be sisters, but they're nothing alike. Rose, the eldest, is the responsible one, while Ivy is spirited and brazen. After the unexpected death of their father, the women are left to reconcile the estate, when they make a shocking discovery: not only has their father left them in financial ruin, but he has also bequeathed their beloved family house to a brother they never knew existed. With only a photograph to guide the way, Ivy and Rose embark to New York City, determined to find this mysterious man and reclaim what is rightfully theirs.

Once in New York, temptations abound at every turn, and soon the sisters are drawn into the glitzy underbelly of Manhattan, where they must overcome their differences and learn to trust each other if they're going to survive in the big city and find their brother. Filled with unforgettable characters and charm, Empire Girls is a love letter to 1920s New York, and a captivating story of the unspoken bond between sisters.
---
---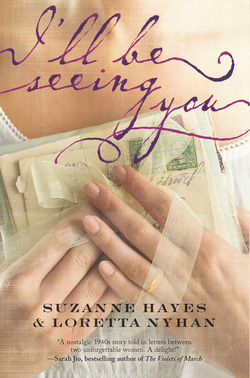 I'll Be Seeing You

"I hope this letter gets to you quickly. We are always waiting, aren't we? Perhaps the greatest gift this war has given us is the anticipation…"

It's January 1943 when Rita Vincenzo receives her first letter from Glory Whitehall. Glory is an effervescent young mother, impulsive and free as a bird. Rita is a sensible professor's wife with a love of gardening and a generous, old soul. Glory comes from New England society; Rita lives in Iowa, trying to make ends meet. They have nothing in common except one powerful bond: the men they love are fighting in a war a world away from home.

Brought together by an unlikely twist of fate, Glory and Rita begin a remarkable correspondence. The friendship forged by their letters allows them to survive the loneliness and uncertainty of waiting on the home front, and gives them the courage to face the battles raging in their very own backyards. Connected across the country by the lifeline of the written word, each woman finds her life profoundly altered by the other's unwavering support.

A collaboration of two authors whose own beautiful story mirrors that on the page, I'll Be Seeing You is a deeply moving union of style and charm. Filled with unforgettable characters and grace, it is a timeless celebration of friendship and the strength and solidarity of women.


---